Today, more than ever before, people are concerned about their skin. A fair, glowing skin elevates a person's confidence and makes him feel more genuine and outspoken in front of others. Apart from this, the skin generally has numerous other benefits, including its assistance in getting excess water from the body and layering protection against external damage. With this in mind, don't you think it deserves some extra care that can add to your aggregate of confidence?
This brings Certified Aesthetic skin clinic Singapore to the surface, which caters to different needs of healthy and glowing skin. This skin clinic Singapore has structured its workflow on a single belief: You deserve nothing less than flawless skin.
There is a list of services that the clinic offers, centered around the possibility of a skin that will win you appreciation wherever you go.
Acne care
Electrolysis
Face Peel
Facial
Micro-Needling
Ultrasound Therapy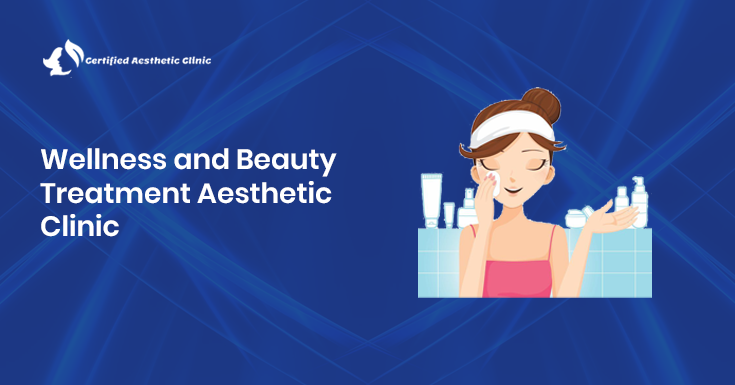 Which laser treatment is best for the face?
Laser Treatment is a phenomenal way to address some of the most persistent skin issues, including acne, redness, age spots, and acne marks. It is one of those magical things that can bring back the years you lost. From celebrities to ordinary people, the trend has it on a perfect incline.
However, it can get quite daunting to settle on the type of laster treatment offered by skincare clinic Singapore, which suits your need and skin type.
Laser Genesis
Skincare clinic Singapore has its Laser Genesis treatment as widely acknowledged for quick and impactful results. With this, you can expect a rebirth for your skin; such that it will make you prance in the air for the effect you got. A wave of 102nm Wavelength heats the dermis and disengages the skin from redness and everything, making it perfect for Rosacea treatment.
Fractional CO2 Laser
Acne and its after-math can be horrible for a person's confidence. The scars it leaves takes everything away from the complexion and beauty of the skin. Certified Aesthetic Skincare clinic Singapore is known for its top-notch CO2 laser treatment, which reaches out to even the deepest crevices in the skin, and fills out the holes.
Pulsed Dye Layer
Perfect to rid of obliterated blood vessels; it gets the job done without pain and suffering. Yellow visible light shines onto the skin and destroys those vessels which degrade your skin's beauty.
Fraxel
For years now, skincare clinic Singapore has entailed Fraxel as a go-to option for those looking to bring lost life back to the skin or thoroughly eliminate damage and wrinkles.
Is laser on face painful?
Laser treatment usually is manageable for most people: involving zero to no annoyance. However, it can vary for different skin types and colors. For instance, someone with more excellent resistance against pain will deem it as just another one of those fruitful treatments; while, one with sensitive skin may recall it as a painful event. Similarly, black skin may be more prone as it absorbs greater laser energy. Additionally, treating patches and smaller areas also feels more courteous to the nerve endings.
Whatever the case may be, the Certified Aesthetic Skin clinic ensures that you can get the result you want without infliction. This is made possible by tuning equipment in line with different skin types, colors, and essence while using pain-relieving solutions.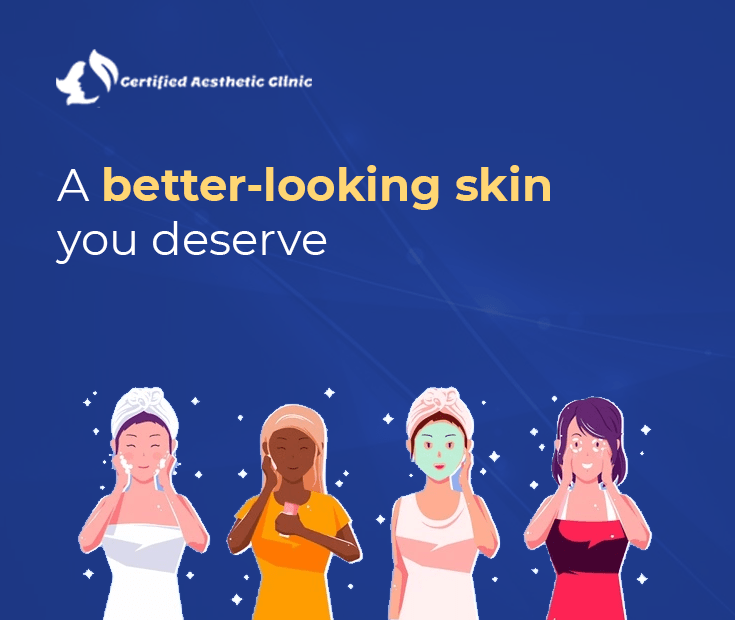 Is laser good for the face?
Certified Aesthetic Skincare clinic Singapore uses two types of Lasers in treatment.
They are:
Ablative Laser
In this, the skin clinic peels off the top-most epidermis and heats the dermis, stimulating the new growth of collagen fibers. As a result, the skin then appears more refined and smooth.
Non-ablative Laser
This type of laser stimulates collagen fibers' growth over time, improving skin tone and textures. However, it can be less effective in comparison.
Risks
Redness, itching, and swelling. Redness is a common after-math that can last for even months after treatment, especially for sensitive skins.
Acne. Bandages and various creams applied can lead to bumps and pimples.
Infection. Various bacterial, fungal, and viral infections can show-up after treatment. One of the most common conditions is the flare-up of the herpes virus.
Skin tone change. In the first few weeks, changes in skin color can show up. In some cases, the skin may appear black and, in others, white.
After coming from the laser clinic Singapore, these side effects can be observed, having acquired either of the two types of laser treatment.
How much is laser facial treatment?
The mean cost for laser treatment ranges from $1963 to $1201 for ablative and non-ablative lasers. However, this is only an average, and the actual expense differs from clinic to clinic and by the measure of the job.
The treatment specialist's expertise and experience also determine the cost, while the time and effort required add extra expenses.
It is always recommended to contact the laser clinic Singapore, before making any move, so you are sure of a close estimate.
What does the face look like after laser treatment?
It is a massive concern for many people to know what laser treatment will end up doing to their face. And that's justified! The effects always differ from person to person.
In most cases, you will get the results you want. You will get rid of the acne, spot marks, dark spots and have your skin rejuvenated, sparkling with life. However, there will be some side-effects too.
For instance, some people complain about itching after the treatment, which makes things uncomfortable. Others remark red and occasional acne may last a few weeks and have your hopes toned down. However, you must act patiently and let things roll because ultimately, you will thank yourself for making the decision.
What conditions does a dermatologist treat?
Since everyone encounters a different problem, bagged with detailing and intricacy, dermatologists have expanded on their expertise. A good dermatologist equipped with sound experience will know the job's nitty-gritty and ensure that everything is treated well with zero to a negligible side effect.
Anything from life-long acne to wrinkles to even aging factors, the dermatologist must have the skillset to deal holistically and make your dream of flawless skin come true. He must be competent enough to surgically operate, which may involve getting rid of moles, warts, or doing a skin biopsy.
Things they do:
Biopsy
It is needed to cater to skin cancers and other fatal problems.
Surgical Excision
It includes removing skin growths like lumps, moles, skin tags, and lesions.
Sclerotherapy
A remedy for spider and varicose veins. It entails injecting medicines that extricate the appearance of those veins, making your skin look spotless!
Certified Aesthetic deals with all types of skincare issues, utilizing the most effective and scientifically proven techniques. With our latest equipment, we can make your dreams come true so that you blush with confidence and authenticity.
Conclusion
It doesn't matter if you go for a skincare treatment today. You don't have to think of what people will say, their criticism, and their remarks. All that matters is your happiness; as long as you feel comfortable with any such treatment, you should pursue it without a second thought.